Welcome to LeadTogether                                                    Click here to become a member.
It's free and includes our newsletter, highlights, participation in a forum and access to our resources.

                    
HIGHLIGHT #18 Leading With Spirit Administrative Training and Summer Intensives
Dear Friends,
We are pleased to announce the Leading With Spirit Administrative Offerings for this summer being held across the country. Following on successful programs last summer at Alkion Center in Hawthorne Valley NY and on Whidbey Island In WA, Leading With Spirit is adding another week intensive in Ann Arbor Michigan. These one week training intensives provide administrative staff, trustees, teachers and parents alike an opportunity to dive deeper into the foundations and practice of spiritually-based collaborative leadership and administration in Waldorf Schools. Check out the details here or visit Leading With Spirit's website at www.leadingwithspirit.org to learn more about the dates, schedules and reviews.
Give yourself the opportunity to deepen your understanding, your art, and your practice as you immerse yourself in a refreshing and renewing intensive with experienced guides and colleagues from around the country.
IN FOCUS: February 2017 News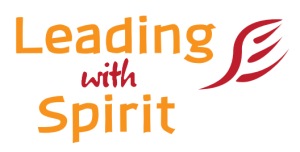 Announcing our continuing professional development opportunity in administration and leadership for administrators, staff, trustees, faculty and parents of Waldorf schools this summer in NY, Ann Arbor and the Pacific NW.
 Join us for a week intensive this summer 2017
 Waldorf School Leadership and Governance 
Alkion Center in Harlemville, NY July 9 - 14
With Mara White, Lisa Mahar and guest artists
Working Together in Community:
Conversation, Teamwork, Facilitation and Decision-making
(The week in Ann Arbor is cancelled. Please consider attending the Whidbey Island Course)
Waldorf Institute of S Michigan, Ann Arbor Michigan,, July 23 - 28
With Sian Owen Cruise and guest teachers
Deepening Principles, Roles and Practices in School Administration
Whidbey Island, WA , July 2 - 7
With Marti Stewart, Michael Soule and guest artists
 For more info and to register
Go to www.LeadingwithSpirit.org
These summer intensives are also part of a two-year professional development training program including:
Three week-long summer intensives,
Professional mentoring over two years,
Independent research projects and
Participation with a cohort of colleagues online.
Participants may register for summer intensives alone, or may enter the full two-year program.
IN FOCUS: Newsletter: Renewing Governance
Check out our other newsletters on Collaboration, Mentoring, Communications, (and 10 others) along with over 200 articles focusing on Leadership, Collaboration and Waldorf School Administration in our resources section.