LeadTogether is an online professional network of individuals in positions of leadership in schools and training centers inspired by Waldorf Education -- individuals who care about growing, nurturing and guiding children, families and schools, and are open to sharing ideas, successes, questions and resources with their colleagues.
LeadTogether allows individuals to collaborate with colleagues through forums, to meet and converse one-on-one with peers online, and to access comprehensive information in regular newsletters, blogs and other sources filled with insights on issues related to governance, leadership and school development.
Sponsored by Sound Circle Center for Arts and Anthroposophy and launched in spring 2014, this member-based Website is the result of inspired collaboration among colleagues across the continent.  But it is only the beginning. The real value and power of this professional network will grow from those of you who join and add your voice to the community.
Many of the resources on this site are articles and books produced by AWSNA, WECAN, the Waldorf Research Institute, The Pedagogical Section Council, DANA (the Development and Administrative Network of AWSNA), the Rudolf Steiner Foundation, and many other individual schools, institutes and businesses that have contributed to laying a strong foundation for Waldorf Education in North America. We are indebted to the people who produced these resources and wherever possible have indicated the sources of the materials that we have gathered on our site and provide links to the original documents and the organizations that produced them.
We are committed to offering a wide range of perspectives and opinions in the newsletter, forums, and through our resources. The perspectives expressed do not represent the views of Sound Circle Center or its staff or board. Opinions are the sole perspective of the various authors and are meant to facilitate a deeper understanding and a vibrant discussion of issues related to collaboration, leadership and school organization in Waldorf and other independent schools.
The project team includes a Project Leader (Michael Soule), an Editorial Advisory Group (see below),  administrative support from Sound Circle and other volunteers. Website design and maintenance is provided by WRYDESIGN
The LeadTogether Editorial Advisory Team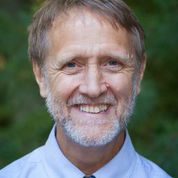 Michael Soulé is a Waldorf educator and consultant with more than 30 years' experience working for, advising and advocating for Waldorf schools throughout the US, Mexico, Canada and other parts of the world. He completed training in Spacial Dynamics and Waldorf teaching, holds an MA In Waldorf Education and studied at the Social Development Centre at Emerson College. He has been a class teacher, movement teacher, school administrator, board member, regional rep, Leader of Programs for AWSNA and is currently a consultant to several schools. He's a founding member at Sound Circle Center in Seattle, where he helped create and direct the NW Mentoring seminar.  Michael earned degrees from Northwestern University and UC Berkeley and helped found and lead several non-profit organizations earlier in his career.  mhsoule@gmail.com


Elan Leibner grew up in Israel and came to the US to study anthroposophy at the Waldorf Institute (now Sunbridge Institute).  After completing his teacher training he immediately began teaching at the Waldorf School of Princeton.  He also trained as a remedial teacher and received a diploma in Spacial Dynamics. After teaching for 18 years, he directed the Teacher Education Program at Emerson College, UK. Currently, Elan is chair of the Pedagogical Section Council of North America and the editor of the Research Bulletin for Waldorf Education.  He and his wife also serve as mentors and consultants to various Waldorf schools. eleibner@ymail.com

Diann Shope and her husband Ed were introduced to Anthroposophy in the early 70's. Since then, she has served in many capacities in the Waldorf movement, including president of the Board of Trustees at the Seattle Waldorf School. Diann retired in 2005 after almost 30 years with the City of Seattle. Diann's interest in LeadTogether stems from a strong desire to help Waldorf schools strengthen themselves by sharing knowledge with other Waldorf school leaders and having access to management information tailored to their needs. She earned degrees at both Lewis and Clark College and the University of Denver.   dshope@leadtogether.org

Christopher Schaefer Ph.D. is a Waldorf graduate and a Waldorf parent and grandparent. A founding member of the Waldorf School in Lexington, MA, he was a faculty member at Sunbridge College in Spring Valley, NY, and founder of the Waldorf School Administration and Community Development program. In Europe he cofounded the Center for Social Development at Emerson College and was founder of Social Ecology Associates. He is coauthor of Vision in Action: Working with Soul and Spirit in Small Organizations and recently published Partnerships of Hope: Building Waldorf School Communities. Chris is a graduate of Yale University, and earned his Ph.D. in International Politics and Economics at Tufts University. 
cschaefer@leadtogether.org

 John Bloom is an experienced Waldorf administrator and consultant. He is currently Senior Director at RSF Social Finance. John worked as the administrator of the San Francisco Waldorf School for eight years. Through his work at RSF he has helped many nonprofits and Waldorf schools in their understanding of the intersection of money and spirit in social transformation. He lectures and writes extensively on these subjects. He is author of The Genius of Money: Essays and Interviews Reimagining the Financial World. In 2012, he edited a collection of essays entitled Slow Investing: How Your Money Can Transform the World. He holds an MFA in painting and photography.
jbloom@leadtogether.org

Mara D. White has been involved with Waldorf education for more than 35 years. She has been administrative director of the Waldorf High School of Massachusetts Bay since 1996.  She's also served as a faculty member at Sunbridge and Rudolf Steiner Colleges and as administrative chair at Hawthorne Valley Waldorf School. She's co-founder and past chair of the Development and Administrative Network of AWSNA, and has served on AWSNA Leadership Council and its Governance Task Force. Mara conducts workshops at national conferences as well as administrative audits for schools. She's a mother and grandmother of Waldorf graduates and students.  In addition to her Waldorf training, she studied sociology at Suffolk University. mwhite@leadtogether.org
LeadTogether is dedicated to stimulating discussion and making resources available about governance, leadership and organization development related to Waldorf schools and training centers.
Resource use:
Free Materials from other sources
These resources will be available on our site with credit given to the authors and publishers and links to the original source. We will make every attempt to contact and get permission from authors for free distribution of their work.
Material for purchase from other sites
These materials will be available for purchase through our bookstore which is associated with other booksellers.
Materials generated by LeadTogether
These materials will be available as read only to visitors to our site and free to subscribers to read, download and share.
Posts
Subscribing members can comment on INFOCUS posts and may post or comment in their forum.
Writing offered for posts will be reviewed by the editors and should meet the following criteria.
--Related to governance, leadership or organization of Waldorf Schools and Training Centers.
--Promoting a positive point of view.
--Following common rules of style.
--Non-commercial in nature
Editors may reject submissions or may ask contributors for various levels of rewrite for any materials, posts or comments contributed to the site.